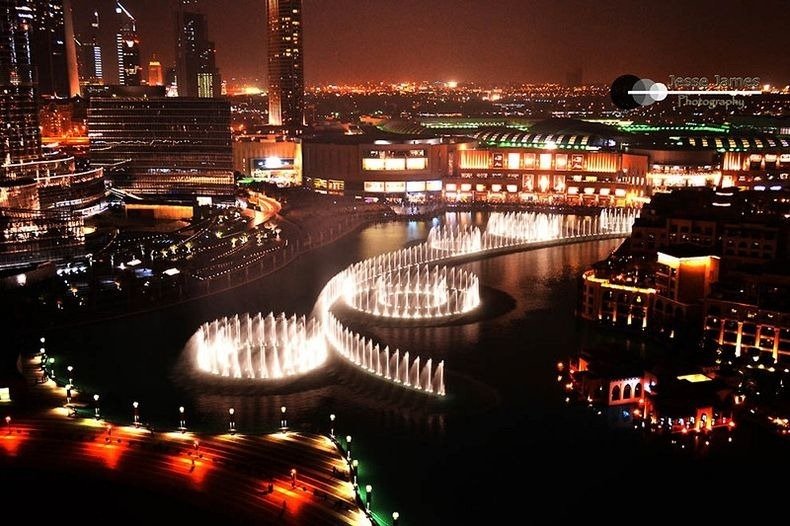 Paket Tour Dubai 2018 Murah 6 Hari
Dubai Vaganza + Abu Dhabi 6D
Highlight: Desert Safari, Dinner Arabic BBQ+Belly Dance Show, photo-stop Burj Khalifa &Palm Atlantis, Dubai Fountain Show, City Tour Brunei
HARI 01: JAKARTA — DUBAI  (-)               ñCGK (1355) – BWN (1720) // BWN(1955)-DXB (0005+1) by Royal Brunei
Hari ini kita berkumpul di Soekarno Hatta untuk penerbangan menuju ke Dubai via Brunei Darussalam.
HARI 02: DUBAI  - DESSERT SAFARI             (Makan Pagi, Malam)
Tiba di Dubai, langsung beristirahat di hotel. Setelah makan pagi di hotel, Anda bisa bersantai dan menikmati fasilitas hotel. Sore harinya kita akan mengunjungi Desert Safari, dimana Anda akan dijemput dengan menggunakan jeep 4wheel akan merasakan dune bashing di padang pasir, melewati peternakan onta, melihat matahari terbenam di padang pasir dan menikmati makan malam BBQ ala Arabic dengan tarian belly dance. Setelah selesai kita akan kembali ke hotel
Bermalam di Ibis City Center Hotel *** /setaraf
HARI 03: DUBAI – ABU DHABI - DUBAI              (Makan Pagi)
Setelah sarapan pagi di hotel, kita akan menuju ke Abu Dhabi. Sesampainya kita akan photo-stop di Ferrari World & Emirates Palace, dilanjutkan mengunjungi Grand Mosque (Masjid Agung), Heritage Village, Presidential Area, Etihad Jumeirah Tower, Corniche, dan shopping di Yas Mall. Sore harinya kita akan kembali ke Dubai.              Bermalam di Ibis City Center Hotel *** /setaraf
HARI 04: DUBAI FULLDAY TOUR - AIRPORT              (Makan Pagi, Siang)
Sarapan pagi di hotel. Hari ini kita akan city tour Dubai mengunjungi Abra Water Taxi, Dubai Museum,  Gold & Spice Souk (Egyptian Market) yaitu pasar tradisional di Dubai UAE dimana Anda bisa membeli berbagai macam oleh-oleh khas Arab Saudi seperti coklat kurma, Emas, dan lain –lain. Dilanjutkan explore New Dubai : mengunjungi Jumeirah Beach, photo stop di Palm Atlantis Island, photo stop di Burj Al Khalifa, dan Bastakiya. Shopping Sky Jewelry, Art Islamic Gallery, Mall of Emirates dan Dubai Mall salah satu mall terbesar di dunia, menyaksikan Water Fountain Show, sampai waktunya anda akan diantar ke Airport

HARI 05: DUBAI – BRUNEI DARUSSALAM       (Makan Malam)                    ñDXB (0530) – BWN (1730)
Tibalah saatnya untuk kita meninggalkan Dubai dan terbang menuju Brunei Darussalam. Setibanya di Brunei kita akan city tour mengunjungi Kampung Air (photo stop), Masjid Omar Ali Syaifuddin, Istana Sultan, Masjid Jame (photo stop), dan Gadong shopping Mall. Makan malam di restoran lokal.                        Bermalam di Park View Hotel **** /setaraf
HARI 06: BRUNEI  — JAKARTA   (Makan Pagi)   ñBWN(1140)-CGK (1300) by Royal Brunei
Sarapan pagi di hotel. Pagi ini check out dani hotel dan Anda kami antar menuju ke Airport untuk penerbangan kembali ke Jakarta
Keberangkatan Min 15Dewasa (Didampingi Tour Leader)
Keberangkatan

Dewasa (Twin/Triple)

Anak with Extra Bed

Anak + 2 Dewasa

 No Bed

Single Supp

23 Feb

09, 16 Mar

20 Apr

11 May

Rp 8.290.000

Rp 8.290.000

Rp 8.390.000

Rp 8.390.000

Rp 8.290.000

Rp 8.290.000

Rp 8.390.000

Rp 8.390.000

Rp 7.400.000

Rp 7.400.000

Rp 7.500.000

Rp 7.500.000

+Rp 3.000.000
Harga Termasuk

Harga Tidak Termasuk

ü  - Tiket International CGK-DXB-CGKxBWN by Royal Brunei, Economy Class

ü - Bagasi 20 Kg sesuai dengan peraturan penerbangan

ü - Akomodasi hotel *3 atau setaraf (Twin / Triple)

ü - Transportasi bus ber-AC & tiket masuk objek wisa ta

ü - Acara Tour & makan sesuai program paket tour diatas

 

•  International Tax & YQ     : Rp 2.800.000/pax (SUBJ TO CHANGE)

•  Tipping Tour Leader, Local Guide, Driver     : Rp 410.000/pax

•  Visa UAE     : Rp 1.050.000/pax (non-refund, 4-5 hari kerja)

•  Pengurusan Document perjalanan : Passport

•  Tips Porter Hotel, Mini Bar, Laundry, Kelebihan Bagasi, Telp dll.
Note :     -       Jadwal tour dapat berubah sewaktu – waktu sesuai kondisi wisata setempat.
MAIN & MARKETING OFFICE:
Komplek Puri Cipageran Indah, Cimahi
CONTACT PERSON:
Tlp : 08123 6909 972/ WA : 0821 1525 3789

PIN BBM : 5B4A3CBF
Website Official : Amazing Trip Planner
Email : amazingtripplanner@gmail.com
Provider EO Outbound Bandung - Outbound Lembang
Paket Tour Dubai Abu Dhabi, paket wisata dubai 2018, paket wisata ke dubai 2018, paket tour dubai 2018 murah, Outbound Training Program, Outbound Training, Outbound Training Bandung, Outbound Training Lembang, tour, tour and travel, tour and travel agen, tour and travel agen bandung, bandung tour, agen perjalanan, agen wisata, agen tour bandung, tour and travel domestik, tour and travel internasional, outbound, outbound bandung, outbound lembang, outbound lembang bandung, outbound bandung lembang