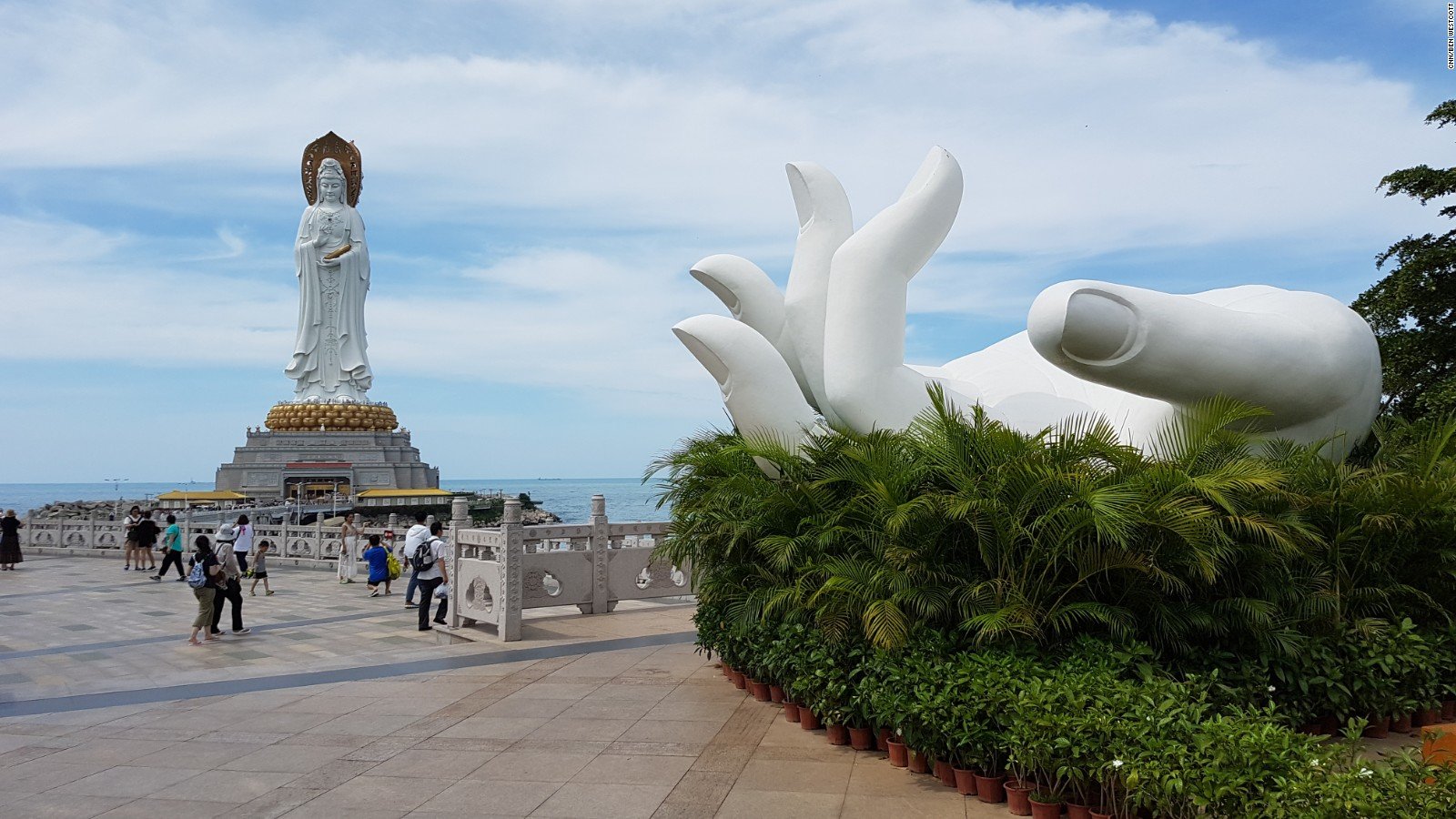 5D/4N HAINAN ISLAND TOUR
   **Free Visa China**
DAY 1 : Jakarta – Haikou                                  (No Meal)         SJ 3122 / CGK – HAK / 14.45 – 19.55
Hari ini anda akan terbang menuju Haikou Meilan dengan menggunakan Sriwijaya Air charter flight. Tiba Di Haikou Anda akan di jemput dan di antar menuju hotel untuk beristirahat.
Hotel : Sun City Hotel *4 / Similar
DAY 2 : Haikou – Xinglong                 (B.L.D)
Sarapan pagi di hotel , hari ini kita akan menuju ke Xinglong. Sesampainya kita akan menuju Xing Long Bao Shu Tang adalah tempat Obat obatan tradisional China. Setelah itu perjalanan di lanjutkan menuju South Tropical Botanical Garden.
Hotel : Jin Ling Museum Hotel *4 Or Similar  
DAY 3 : Xinglong – Sanya                                 (B.L.D)
Setelah sarapan pagi, anda akan diajak  mengunjungi Yetian Li Minority dimana anda dapat melihat kebudayaan  suku Miao. Kemudian setelah itu Anda akan menuju ke Sanya untuk diajak mengunjungi Da Dong Sea Scenic Area untuk melihat pemandangan pantai yang Indah dan menuju Tempat pernak pernik yang terbuat dari Bambu. Dilanjutkan mengunjungi DEER LOOKING-BACK GARDEN (termasuk Buggy Car), Bamboo Craft Shop, dan Crystal Centre.
Hotel : Sanya Guo Xi Hotel *4 or Similar.
DAY 4 : Sanya                                      (B.L.D )           
Setelah sarapan pagi, perjalanan di lanjutkan melewati GIANT TREE THEME HOTEL AND CROWN OF BEAUTY yang terkenal sebagai tempat acara Miss World, dilanjutkan  mengunjungi Nanshan Budhist Cultural Garden ( Termasuk Mobil Sight seeing) dan disana anda dapat melihat Patung Dwi Kwan-Yin Terbesar di Dunia setinggi 108M serta dapat mempunyai pengalaman untuk HUG BUDDHA LEG. Perjalanan dilanjutkan mengunjungi FISH OIL SHOP & JADE SHOP
Hotel : Sanya Guo Xi Hotel *4 or Similar.
DAY 5 : Sanya - Haikou –Jakarta          (B.L.D)             SJ 3123 / HAK – CGK / 21.00 – 23.50 
Setelah Sarapan pagi , hari ini anda akan mengunjungi THE WALK OF FAME yang terbuat dari cetakan tangan para selebritis dan juga tertera tanda tangan, Anda akan merasakan berada di China padatahun 1990-an. Perjalanan dilanjutkan dengan melewati HAIKOU ARCADE ANCIENT STREET, yang merupakanjalanan yang mempunyai pemandangan unik. Kemudian menuju airport untuk terbang kembali menuju ke tanah air.
Keberangkatan Minimum 20 orang :
Optional Tour:
Hollywood Dream Car Performance = RMB 250/pax
Sanya Las Vegas Show in Crown of Beauty = RMB 280/pax
The Romance Show = RMB 300/pax
Departure

Dewasa (Twin Share)

Single Supp

31 JAN 2018

21, 28 FEB 2018

Rp 5.750.000

+ Rp. 1.300.000,-
Harga Termasuk

Harga Tidak Termasuk

üTiket International by Sriwijaya Air, Jakarta – Haikou – Jakarta, Economy class (non refundable, nonreroutable, non upgrade)

üFuel surcharge, Airport tax International, airport tax Jakarta

üBagasi 20kg sesuai peraturan penerbangan

üAkomodasi satu kamar berdua atau bertiga

üTransportasi bus AC dan tiket masuk objek Wisata

üLocal guide berbahasa mandarin/inggris

üTour Leader dari Jakarta yang menemani selama tour

üFree Visa China group

üTipping tour leader, local guide &driver : Rp 340.000/pax

üPengurusan Document, Passport

üTravel bag

üTips porter bandara, bell boy hotel etc.

üOptional tour

üPengeluaran Pribadi : Laundry, Telp, Porter dll

 
MAIN & MARKETING OFFICE:
Komplek Puri Cipageran Indah, Cimahi
CONTACT PERSON:
Tlp : 08123 6909 972/ WA : 0821 1525 3789

PIN BBM : 5B4A3CBF
Website Official : Amazing Trip Planner
Email : amazingtripplanner@gmail.com
Provider EO Outbound Bandung - Outbound Lembang
paket tour guilin china, paket tour china murah 2018, tour china murah 2018, paket tour beijing shanghai murah, china tours, tour ke china, wisata china, china tour packages, paket liburan murah ke china, paket tour murah ke shanghai, liburan murah ke beijing, paket wisata beijing 5 hari 4 malam, paket wisata shanghai 5 hari 4 malam, paket tour beijing 5 hari 4 malam, paket liburan ke beijing 5 hari 4 malam murah, tours and travels, tour murah ke beijing, paket wisata murah ke china, china travel