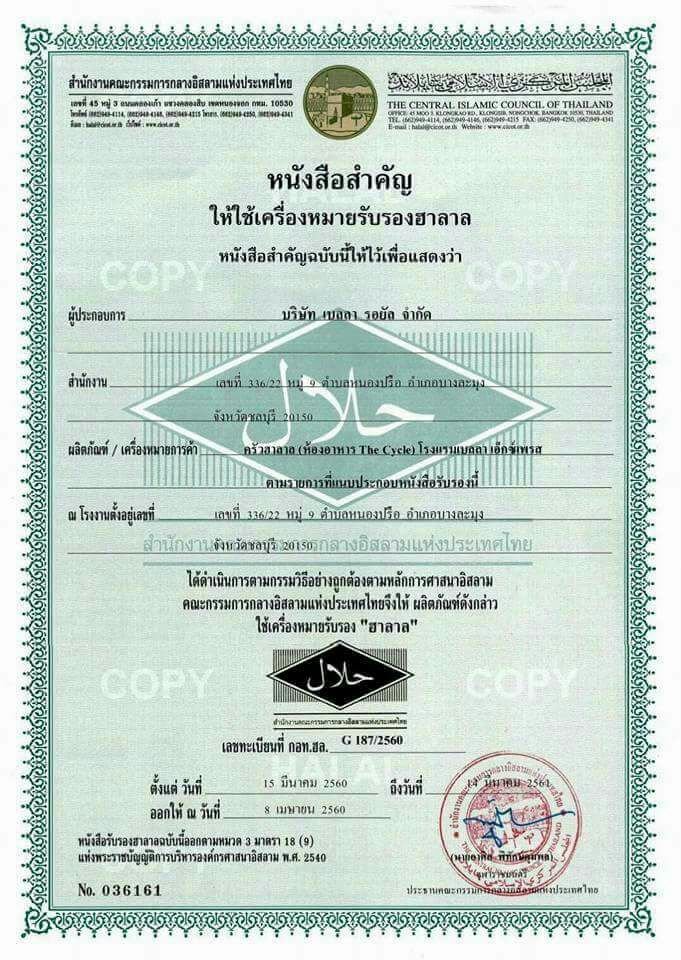 PAKET TOUR BANGKOK HALAL 4D3N
HALAL FOOD HALAL HOTEL
Paket Tour Bangkok Halal? Waaahhh.... Pastinya sangat membantu nih buat kita yang ingin berlibur ke Bangkok secara sebagai muslim dan ingin berlibur ke negara yang mayoritas non muslim biasanya kita kesulitan untuk mencari makanan yang halal. Amazing Trip Planner dengan senang hati membantu Anda membuatkan Paket Tour Bangkok Halal khusus bagi Anda muslim yang ingin berlibur ke Bangkok Thailand.
Paket Tour Muslim ke BangkokPattaya ini tidak hanya membantu Anda mendapatkan makanan halal tetapi juga kami akan membantu Anda mendapatkan hotel halal yang ramah terhadap traveler muslim.
Thailand mempunyai sekitar 3.500 mesjid dan setidaknya 178 mesjid ada di Kota Bangkok. Dan ketika ada mesjid maka akan terdapat perkampungan muslim disekitarnya.
Itinerary Paket Tour Bangkok Pattaya Halal : 
Day 01: Bangkok Arrival-Pattaya (L/D)
-Arrival to Bangkok,Meet with our Local Guide,Lunch at Al Hilal Restaurant
-Transfer to Pattaya,Visit Long Nec Karen(suku karen,Visit Gems Gallery(World's Biggest Jewelry Store),Visit Erawadee Herb Shop
-Visit Pattaya Hard Rock Merchandise Store and Pattaya Beach
-Dinner at Bella Express Hotel Halal(halal sertifikat)
-Check in Hotel.
Day 02: Bangkok-Pattaya (B,L,D)
-Breakfast at Hotel,Tour Nong Nooch Village with Buffet Lunch
-Visit Laser Buddha&Silver Lake Grape Farm
-Visit Honey Bee Product,Visit Frost Magical Ice of Siam,Visit La Galleria Shop
-Transfer to Bangkok,En-Route Visit Dried Food Market
-Shopping at Platinum Fashion Mall(tanah abang bangkok)
-Dinner at Sinthorn Steak House Restaurant 
-Chick in Hotel.
Day 03: Bangkok City Tour Full Day (B,L,D)
-Breakfast at hotel,Tour Chaopraya River By Boat and Visit Wat Arun Temple(bekas istana ibukota thonburi)
-Lunch at Canal Restaurant(nouvo city hotel *4),Shopping MBK Mall(mangga dua bangkok)
-Special Dinner at Nopparat Restaurant(Set Thai Menu Dengan Diiringi Traditional Kesenian Khas Thailand With Thai Cultural Dance)
-Visit Asiatique River Front Night Market(Pasar Malam Local)
-Check in Hotel.
Day 04: Bangkok-Departure (B)
-Breakfast at hotel,Visit Thai Chocolate House and Transfer to Airport.

Hotel Bangkok 
*
3
:
Aunchaleena Hotel 
(
Makan Pagi Halal
)
atau setarafnya
.
 Hotel Pattaya *3 : Bella Express Hotel Halal (Makan Pagi Halal) atau setarafnya
| | | | | |
| --- | --- | --- | --- | --- |
| 02-03 pax | 04-05 pax | 06-07 pax | 08-09 pax | 10-11 pax |
| Rp. 4.548.500,- | Rp. 3.198.500,- | Rp. 2.631.500,- | Rp. 2.402.000,- | Rp. 2.253.500,- |
Paket Include :

-Menginap 3 malam di hotel Bangkok dan Pattaya
-Makan sesuai jadwal
-Tiket masuk objek wisata sesuai jadwal
-Transportasi Full AC selam tour 4hari 
-Air minum 1 botol/Pax/Hari.
-Guide Berbahasa Indonesia.
Paket Excluded :

-Tip Guide dan Supir Fit@Usd 5/Pax/Day
-Laundry,telp&mini bars

-Biaya Pengeluaran Pribadi
-Tiket Pesawat
Travel Asuransi selama tour(Mohon kirim list nama peserta semua dari awal2 untuk buat travel asuransi)
MAIN & MARKETING OFFICE:
Komplek Puri Cipageran Indah, Cimahi
CONTACT PERSON:
Tlp : 08123 6909 972/ WA : 0821 1525 3789

PIN BBM : 5B4A3CBF
 Website Official : Amazing Trip Planner
Email : amazingtripplanner@gmail.com
Provider EO Outbound Bandung - Outbound Lembang
Visit : Tour And Travel Bandung, Tour Bandung, Bandung Tour, Wisata Bandung, Outbound, Outbound Bandung, Bandung Outbound, Outbound Lembang, Lembang Outbound, Outbound Lembang Bandung, Outbound Bandung Lembang, Paket Tour Domestik, Paket Tour Luar Negeri, Paket Tour Internasional, Paket Tour Mancanegara, Tour And Travel Singapore, Tour Singapura, Tour Lombok, Tour Bali, Tour Pangandaran, Tour Pulau Komodo, Tour Raja Ampat, Tour Aceh, Tour Sumatera, Tour Lampung, Tour Medan, Tour Padang, Tour Jawa, Tour Bangka Belitung, Bandung, Lembang, Thailand Tour, Taiwan Tour, China Tour, Hongkong Tour, Jepang Tour, Eropa Tour, Brunei Tour, Malaysia Tour, Tour 3 Negara, Tour 2 Negara,  Offroad, Paint ball,  Outbound Training,  Outbound Kid's,  Rafting, Arung Jeram, Gathering, Highrope, Team Building,  Outbond,  EO,  EO Outbound,  Provider EO Outrbound, Tempat Wisata Bandung, Tour Bandung Murah,  Jalan-jalan di Bandung,  
Visit :  Paket Tour Singapore 3H 2M, Tour Singapore, Legoland, Singapura, Malaysia, orchard road, bugis, casino marina sand, hotel fragrance pearl, word resot sentosa, universal studio, siloso beach, palawan beach, song of the sea, duty free shop, merlion park, gardens by the bay, agen perjalanan bandung singapur, tour and travel bandung singapore, tour, tour and travel, bandung tour, tour and travel bandung, singapore