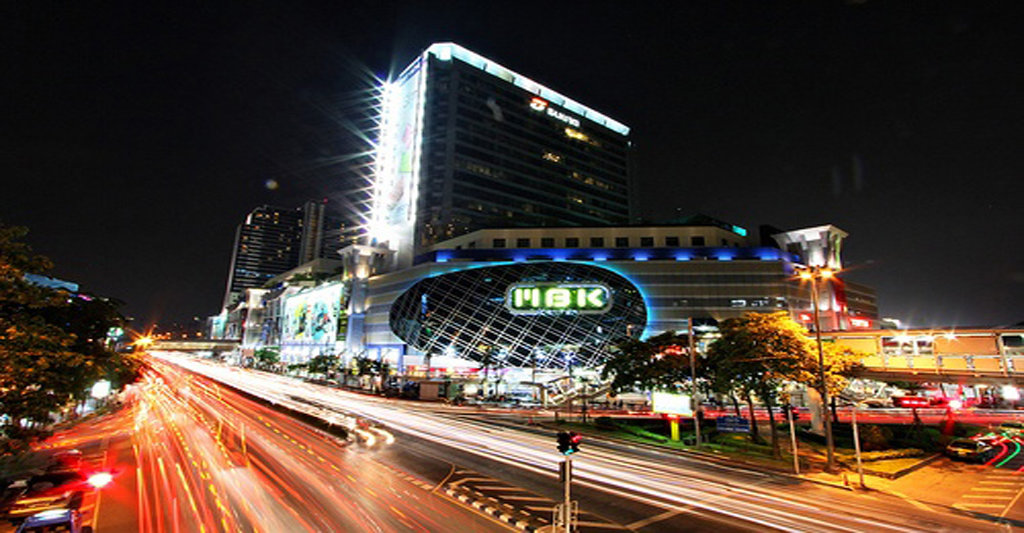 Sekilas tentang Asiatique Night Market :
Asiatique dulunya adalah gudang pelabuhan sungai yang direnovasi menjadi tempat perbelanjaan. Arsitektur gudang tetap dipertahankan dan menjadi keunikan Asiatique. Kawasan belanja ini dibagi menjadi 4 distrik yaitu Waterfront dengan neon lampu Asiatique yang menjadi ikon. Ada juga Town Square, Charoenkrung dan Factory.
Kualitas barang yang dijual menurut saya lebih bagus dari barang-barang yang ada di pasar malam Bangkok. Tidak pasaran dan modelnya lebih baik. Toko-toko bajunya menjual model ala distro dan factory outlet, ketimbang baju pasaran yang Anda jumpai di Khao San, Shukumvit, Patpong atau Pratunam Night Market.
Itinerary Paket Wisata Bangkok Pattaya 3 Hari 2 Malam :
Day 01 ARRIVAL BANGKOK (-)

● Meet & Greet. Transfer to hotel for Check – In
● Shop visit: Asiatique Nite Market
● Hotel Accommodation in Bangkok
Day 02 BANGKOK PATTAYA TOUR (B/L/D)
● Breakfast at Hotel. Take ferry across Chaophraya River to visit Wat Arun
● Sightseeing Tour visit/pass by: Giant Swing.
● Shopping visit : Gems Jewelry, Leather shop, Bee Farm ( Honey Shop), Dried Food Shop
● Transfer to Pattaya.
● Tour visit: Sheep Farm (the place where you will enjoy take a picture of many objects)
● Lunch and Dinner at Local Restaurant
● Hotel Accommodation in Pattaya
Day 03 PATTAYA - BANGKOK DEPARTURE (B)
● Breakfast at Hotel
● Transfer to Bangkok International Airport for Departure.
Harga Special Kami :
Cat
Hotel
Harga dalam Rupiah
A

BKK : The Season Huamark / Thomson Residence Huamark

PTY : The Season Pattaya / Golden Beach / Phuphaya Resort

Rp. 1.526.000,-
B

BKK : Picnic Hotel / Princeton Hotel / Bangkok Cha-da

PTY : The Symphony Suites Pattaya / Baron Beach / A One Star

Rp. 1.673.000,-
C

BKK : Indra Regent / Eastin Makkasan

PTY : Mercure PTY / Grand Bella (Deluxe Room) / FX Hotel / Travelodge Hotel

Rp. 1.841.000,-
Harga termasuk :
01. Menginap di hotel sesuai pilihan. 1 kamar ber 2.
02. Transportasi AC. Standard pariwisata.
03. Makan sesuai itinerary.
04. Tour sesuai itinerary.
05. Local guide.
Harga tidak termasuk :
01. Tiket pesawat.
02. Keperluan pribadi.
03. Tipping guide : Rp. 100.000,-/orang/hari.
Catatan :
01. Minimal peserta : 2 orang
02. Harga berlaku untuk Low Season.
Jika Anda berminat bergabung di Paket Wisata Bangkok Pattaya 3 Hari 2 Malam ini, silahkan klik tautan di bawah ini, di isi dan dikirimkan kepada kami.
http://amazingtripplanner.com/formulir/view/1305
Baca juga artikel terkait : 
Untuk informasi lebih lanjut, silahkankan hubungi :
Agus
Tlp : 08123 6909 972/ WA : 0821 1525 3789

PIN BB : 5B4A3CBF
Email : amazingtripplanner@gmail.com
MAIN & MARKETING OFFICE:
Komplek Puri Cipageran Indah, Cimahi
CONTACT PERSON:
Tlp : 0822 1 555 8 333 / WA : 0822 1 555 8 333
PIN BBM : 5B4A3CBF
Website Official : Amazing Trip Planner
Email : amazingtripplanner@gmail.com
Provider EO Outbound Bandung - Outbound Lembang
Visit : Tour And Travel Bandung, Tour Bandung, Bandung Tour, Wisata Bandung, Outbound, Outbound Bandung, Bandung Outbound, Outbound Lembang, Lembang Outbound, Outbound Lembang Bandung, Outbound Bandung Lembang, Paket Tour Domestik, Paket Tour Luar Negeri, Paket Tour Internasional, Paket Tour Mancanegara, Tour And Travel Singapore, Tour Singapura, Tour Lombok, Tour Bali, Tour Pangandaran, Tour Pulau Komodo, Tour Raja Ampat, Tour Aceh, Tour Sumatera, Tour Lampung, Tour Medan, Tour Padang, Tour Jawa, Tour Bangka Belitung, Bandung, Lembang, Thailand Tour, Taiwan Tour, China Tour, Hongkong Tour, Jepang Tour, Eropa Tour, Brunei Tour, Malaysia Tour, Tour 3 Negara, Tour 2 Negara,  Offroad, Paint ball,  Outbound Training,  Outbound Kid's,  Rafting, Arung Jeram, Gathering, Highrope, Team Building,  Outbond,  EO,  EO Outbound,  Provider EO Outrbound, Tempat Wisata Bandung, Tour Bandung Murah,  Jalan-jalan di Bandung,  
Visit :  Paket Tour Singapore 3H 2M, Tour Singapore, Legoland, Singapura, Malaysia, orchard road, bugis, casino marina sand, hotel fragrance pearl, word resot sentosa, universal studio, siloso beach, palawan beach, song of the sea, duty free shop, merlion park, gardens by the bay, agen perjalanan bandung singapur, tour and travel bandung singapore, tour, tour and travel, bandung tour, tour and travel bandung, singapore